Are Dental Implants Better
Are Dental Implants Better Than Dentures?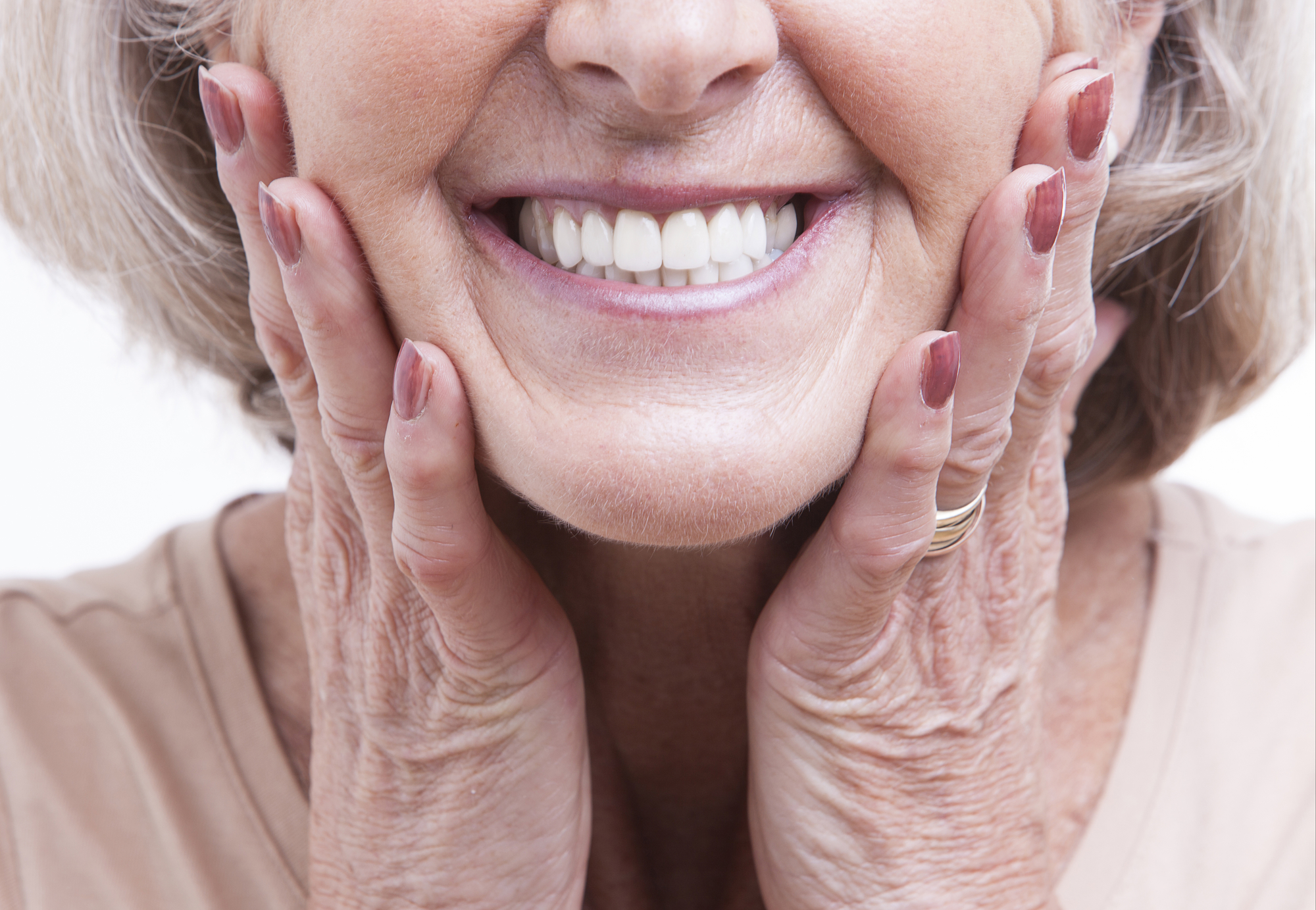 From a professional standpoint, dental implants are better than dentures because they maintain the anatomic and aesthetic structure of your face, mouth and jawbones. Also, dental implants are more comfortable because they can eliminate denture pain and irritation in the gums. Implants work to maintain the jaw bone's structural integrity, typically compromised by tooth loss or extractions - and the subsequent use of dentures. Every situation is different! As a result, we make recommendations on a case-by-case basis.
The Basics of Dentures Versus Dental Implants
First, let's review the general ins-and-outs of dentures and dental implants, which illustrates why we feel implants are the better choice whenever possible.
Dentures and partials (bridges) explained
Dentures and bridges (partial dentures) are used when one or more teeth have to be removed and substitutions are required. While most adults can survive with a single tooth pulled here or there, teeth work together and the loss of these teeth creates a domino effect that causes additional tooth loss. This makes it more difficult to eat, leading to malnourishment, and can also affect the way an individual speaks. Also, if a person's looks are affected, missing teeth can negatively impact an individual's self-esteem. By substituting extracted, broken or missing teeth with partial or full dentures, we only partially solve these issues.
Before teeth are extracted, we make molds of the existing teeth and the tissues that support the tooth in order to get a good fit. While a temporary denture is used immediately after teeth are extracted, the permanent dentures are slowly built by us and lab techs. Patients visit weekly for the four to five weeks during this process so the molds can be carefully fitted, adjusted and tweaked to accommodate the patient's comfort and a healthy, balanced bite.
Initially the gums continue to change shape as they fill in the holes where teeth were once rooted. Because the roots of your teeth are anchored into the jaw bone –helping to support the jaw bone's integrity – the jaw bone begins to deteriorate after they're removed and continues to do so over a lifetime. Dentures will become too loose or will shift uncomfortably, requiring realigning of the denture. If dentures aren't properly maintained or if they aren't wearing well, patients can wind up with very sore gums or – worse – infected gums, compromising their overall health.
While today's dentures and partial dentures - made from a combination of metal, hard acrylic and/or nylon resins for the plate and porcelain for the teeth - are tough, they can still crack, chip or break. Without proper care, dentures also harbor bacteria or fungus which puts the wearer at higher risk for infection.
Because of the way the jawbone and gum lines change over time as the result of jawbone loss and degeneration, we recommend replacing dentures every five to eight years.
PLEASE NOTE: Some patients think, "I'll get dentures now and then implants later…" This is NOT a good idea. If your jawbone deteriorates too much, it can compromise your ability to get dental implants later on. If cost is prohibitive, speak to the oral surgeon and dentist team about financing options or a phased plan that prioritizes certain teeth at first and slowly integrates the others as you can afford it.
Dental implants explained
Dental implants work much differently – and more naturally - than dentures. Implants can be true tooth replacements instead of just substitutions. Rather than resting on the healed gums, dental implants are surgically installed directly into your jawbone. This is done using a very strong, titanium metal post that resembles a screw. The post is inserted in the jaw bone, mimicking the way your natural teeth are rooted into the jaw. This adds stability to the jaw bone, minimizing deterioration resulting from natural teeth being extracted without a replacement.
Once the implants are placed, it takes time for the bone to adhere to the implant, a process called osseointegration. Healing usually takes just a few weeks. In the immediate period after the titanium posts are placed, oral care is fairly straight forward and easy. If the implants are replacing teeth that are visible when you smile, you'll be given a temporary to replace that tooth in your smile while your implant is integrating.
When the posts are secure and the osseiointegration process is complete your surgeon your restorative dentist will take over to attach the abutment and crown to the implant.
The porcelain crown is designed to match your original teeth's anatomy and color. Once your implant is restored your confidence will return and you'll be able to eat and smile like you once did. No uncomfortable fit or poor bite to worry about, no resizing or re-fitting at routine visits, and no worries about jawbone degeneration. Unlike dentures, with proper maintenance, dental implants can last a lifetime.
When it comes to restoring the teeth, there are many options depending on the needs of each individual patient. Crown and bridge work, hybrid (attached) dentures or removable dentures that snap onto implants may all be options. Your dentist and surgeon team will design a treatment plan with you to suit your requirements.
Dental Implants Are the Next Best Thing to Your Original Teeth
Because they are firmly rooted in the jawbone, are more comfortable, and better maintain your original mouth and face shape, dental implants are considered better than dentures in almost all circumstances.
Lucky for you, you're already with the right dentist. As an ASIRD member, your dentist has been identified as an expert in the field of dental implants. Schedule a consultation to discuss whether you're a good candidate for dental implants. Your dentist and surgeon team are ready to get you smiling again!